Timpul estimat pentru citire:
4
minute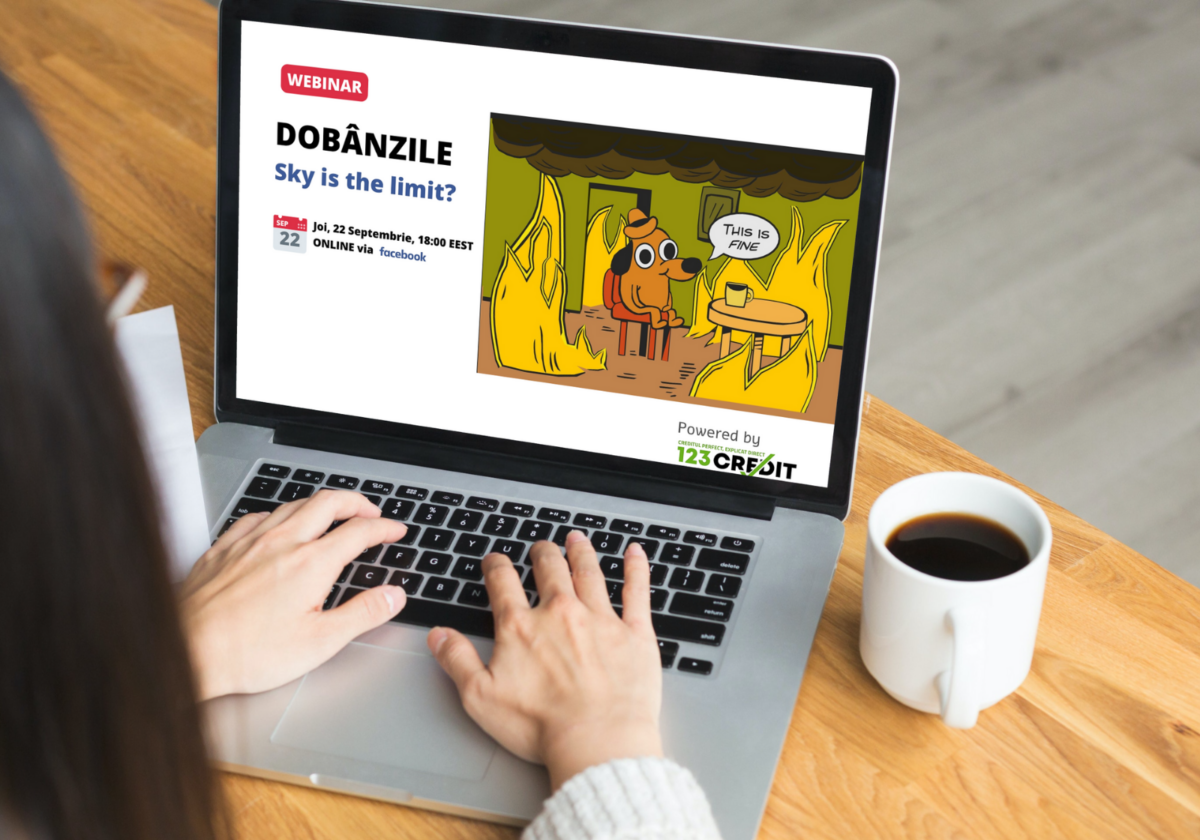 PARTICIPA LA WEBINAR SI AFLA:
1. Evolutia dobanzilor in ultimii 10 ani
Cum aratau dobanzile acum 10 ani comparat cu prezentul? Cum interpretam aceste fluctuatii si de ce se intampla?
2. Trenduri in apetitul pentru imprumuturi
Se mai iau credite? Care e comportamentul pietei? E un moment bun sa imprumutam?
3. Cum arata perioada urmatoare si cum ne pregatim?
Ce se va intampla in urmatoarele 6 luni? La ce dobanzi sa ne asteptam
4. Actualizari in produsele de creditare
Ce e nou in ofertele de credit? Ce inseamna "Credit Verde"? Cine poate beneficia de costuri mai mici?
DESPRE WEBINAR

Webinar sustinut de catre Sebastian Piu, co-fondator 123Credit.ro, experienta 10+ ani in sistemul financiar-bancar si brokeraj.
In cadrul evenimentului vom lua pulsul pietei si iti vom impartasi din experienta noastra detaliile relevante in procesul decizional de accesare a unui credit.
"Dobanzile sunt ciclice, ele cresc si scad frecvent. De-alungul anilor am trecut prin mai multe perioade de majorari a costurilor de accesare a produselor de creditare. Toate au venit cu o serie de intrebari si ingrijorari din partea publicului. Rolul nostru ca si specialisti in credite este sa transmitem informatia in termeni simpli si sa dam sfaturi utile deoarece astfel si clientii nostri vor lua decizii responsabile."
PENTRU CINE ESTE WEBINARUL?
Fie ca iti place pur si simplu sa fii la curent cu ce se intampla, planuiesti sa accesezi un credit ipotecar pentru achizitia unei locuinte, ai vrea un credit de nevoi personale sau ai deja unul sau mai multe credite si te gandesti sa refinantezi, cu siguranta ai observat fluctuatiile in dobanzi din ultima perioada.
In cadrul webinarului iti vom povesti despre dobanzi si evolutia lor, la ce sa ne asteptam in urmatoarea perioada si iti vom da cateva sfaturi care sa te ajute sa iei pulsul pietei.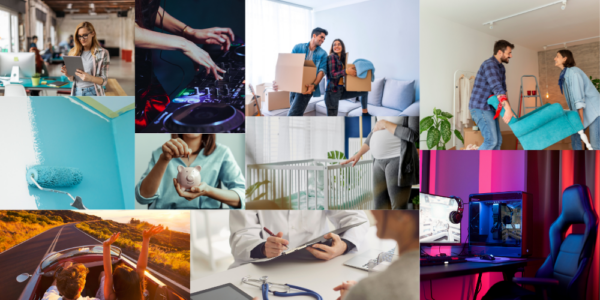 123Credit.ro este un broker digital. Ni se mai spune si agregator de solutii de creditare, marketplace de credite, one-stop-shop de imprumuturi. Principala platforma online de credite cu una dintre cele mai mari retele de institutii financiare partenere dar si cu o retea nationala de brokeri pregatiti sa iti dea o mana de ajutor daca ai nevoie.
Currently not connected, Please connect to instagram and try again.